Without a training at a renowned institute or an apprenticeship at a legendary recording studio, Daniel Karelly became a successful producer and mixer. His technical knowledge is the result of six years intense band history, learning by doing, the university of Youtube and a healthy dose of curiosity. Learn more about his unusual path and why he thinks smart:EQ 3 and smart:comp are like buddies in the studio.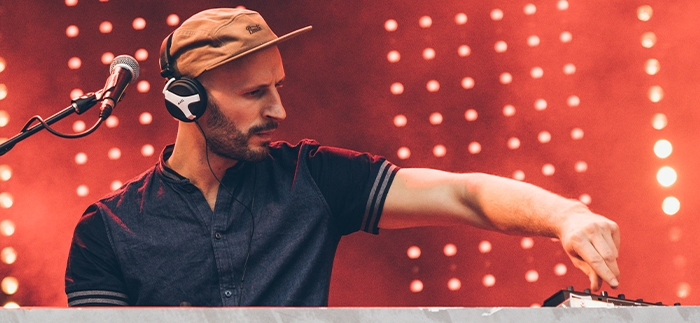 Daniel Karelly's musical path began with Dub Step. He grew up in a small village with the music of metal bands. When he discovered Dub Step though, he was inspired to create music himself: "Dup Step was like a mix of the mosh pit parts of metal with wild transformer sounds. The first few years, I created those wicked sounds like others did without the help of Splice and presets," he tells us. From this, Daniel evolved to a passionate musician who dropped out of his percussion studies in the final academic year and joined the band Rakede which had a recording contract with a major label.
Valuable years with the band
Although very successful, things with Rakede didn't work out as expected. As generally known, when one door closes another one opens – in Daniel's case several doors opened. "I realized suddenly that with all the skills I acquired in six years with the band on tour, I was able to offer 5 or 6 services. For example, I've adapted the concept to realize electronic music with a live band – we've been pioneers at that – for several other artist so far. I advise and support them – from decisions on the setup or equipment to finding the right monitoring solution."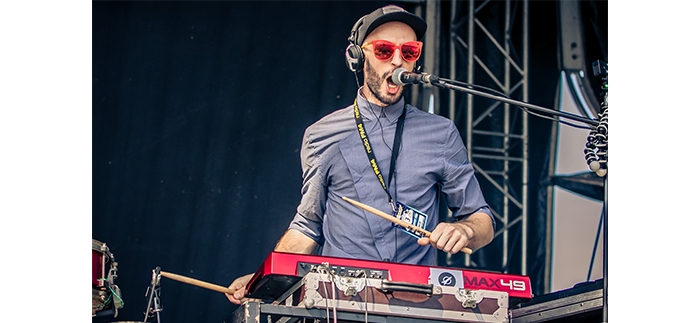 To learn and let learn
His technical knowledge wasn't exclusively gained through his work as a band member. "I had great mentors during those times but on the whole it was mainly learning by doing. I taught myself to record, to produce, sound design, mixing etc. with the help of the University of Youtube. I am a true nerd – while others binge on Netflix, I binge on every tutorial and gear review that's out there."
Besides technical knowledge, Daniel attaches great importance to interpersonal aspects: "I just work with Till Lindemann from Rammstein. It is a collaboration at eye level which is awesome. He doesn't give a damn what the world expects from him. He does what he thinks is right. This is very inspiring and a reminder of the reason why I make music."
Without fear, without ego
It's an absolute privilege for Daniel to be a producer/mixer and to even earn money with it. "It's an endless flow of knowledge and insights because everybody has got a different taste and thinks differently about music. You are the one that needs to have a bird's eye view to help making decisions – this requires a lot of communication and soft skills. Every person makes music with the self-centered attitude 'I want to express myself'. You need to understand your own ego as a producer/mixer to be able to say 'I might not understand what you want yet but I believe in your path and follow you until I get it.'"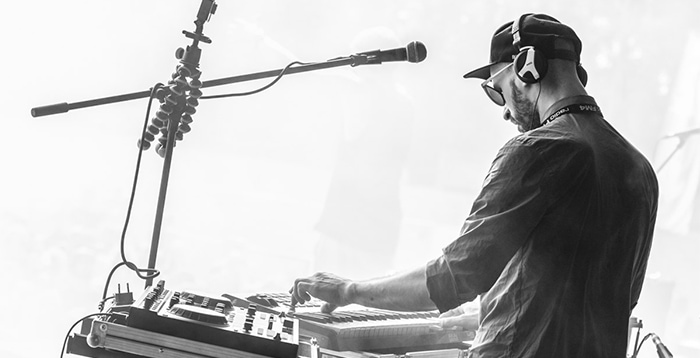 To respect and support the artist in his growth that comes with a creative process, is crucial for Daniel. That's why artists like to work with him: "It is important to create an honest space without fear, without ego. I don't care about fronting or pretending to have everything figured out – everyone struggles and no one is constantly inspired. Better things tend to arise from a sincere creative process."
When he works with artists, he sees himself as their partner that doesn't impose his taste in music and restrains his personal desires. In case he does have objections, he can prove them: "I am an advocate for frequencies and things that are actually possible. When an artist wants something that was neglected in production, things get tricky", says Daniel. Since he experienced every mistake himself whilst being a musician, he knows what's possible und adapts the way he expresses himself. "When I partner up with a new artist and he doesn't know anything about frequencies or speaks of reverb but means something entirely different, than that's certainly not the end of the story because I've once been in this situation myself."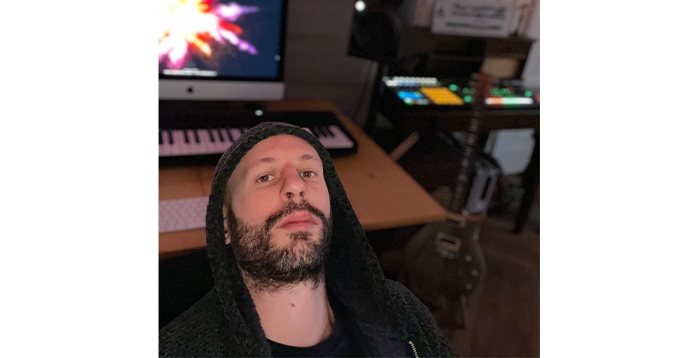 Buddy-like tools
Being a gear nerd who is interested in new developments, Daniel one day discovered smart:comp and smart:EQ 3. Today, both plug-ins are a fixture of his workflow in the studio. "The communication with these tools is awesome. I get a suggestion from smart:EQ 3 and decide whether I think it's cool or would rather tweak it. It is not a tool that you can slap on blindly. It is more like a buddy that asks without bias 'Do you like it or not – no pressure' – and he make great decisions.
For Daniel, smart:comp is a compressor that stands out because of its unobtrusiveness: "No emulation can do what smart:comp does. It has got such a pleasant unobtrusiveness that can do stuff that I wouldn't be able to accomplish with three compressors. It delivers such smooth results. I wouldn't apply it for pure character but on a drum or vocal bus as final instance or in the beginning to limit the range of a vocal track – smart:comp is one of a kind. Both plug-ins are outstanding."