smart:EQ 3's AI engine will automatically establish spectral balance in your sound. In this tutorial we show you how you can enhance the transparency of a single track within a matter of seconds.
As know from its predecessor smart:EQ 2, in the EQ view you are able to let smart:EQ 3 analyze any given audio track in order to compensate for possible spectral imbalances. The result is the ideal basis for further creative steps.
The driving force behind smart:EQ 3 is sonible's now even more powerful smart:engine. This AI-based, content-aware system incorporates signal statistics, psychoacoustic principles and extensive hands-on mixing experience and can be further enhanced by applying specific profiles for distinct audio sources.
Hint: In case you already own smart:EQ 2 but think that smart:EQ 3 could improve your workflow even more, log into your user account and take a look at your upgrade deal.
Learn how to use the smart:filter of the EQ view in the video below or the step-by-step instructions further below. For more detailed instructions please take a look at the smart:EQ 3 manual.
Step-by-Step
Step 1: Choose a profile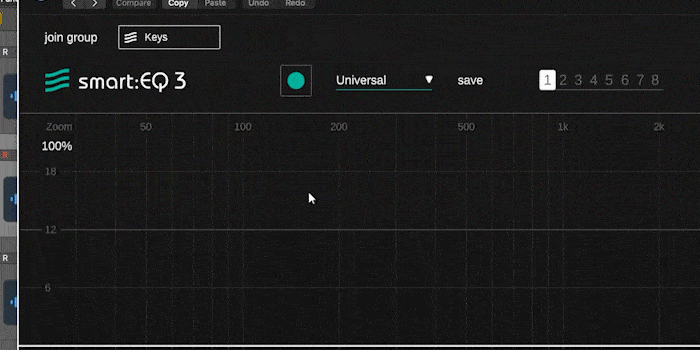 First, choose a profile to prime the AI processing for your incoming signal – if there's no specific profile for your particular signal, 'Universal' will work well.
Step 2: Let smart:EQ 3 learn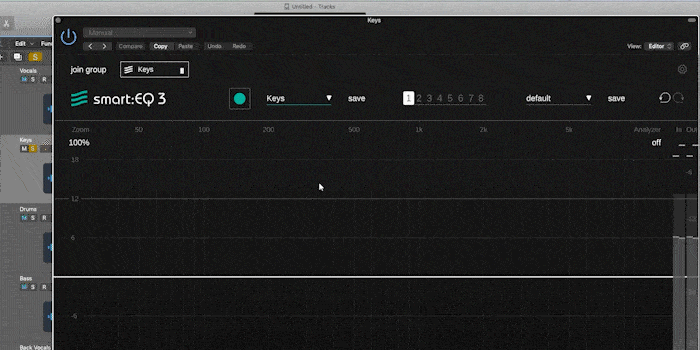 Next, you need to start the playback and click on the learn button.
Step 3: Adjust the smart:filter to your needs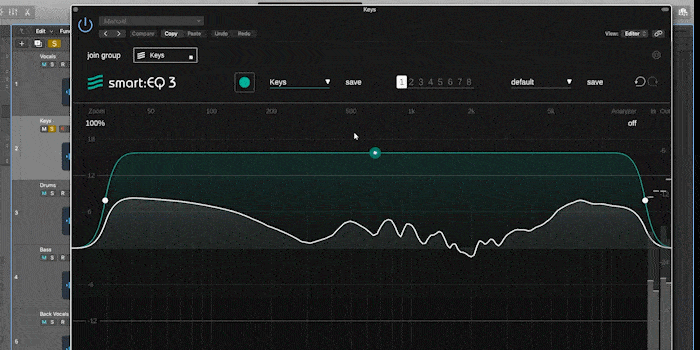 Moving the weighting curve of the smart:filter inside the EQ window changes its influence on your signal as well as the affected frequency range.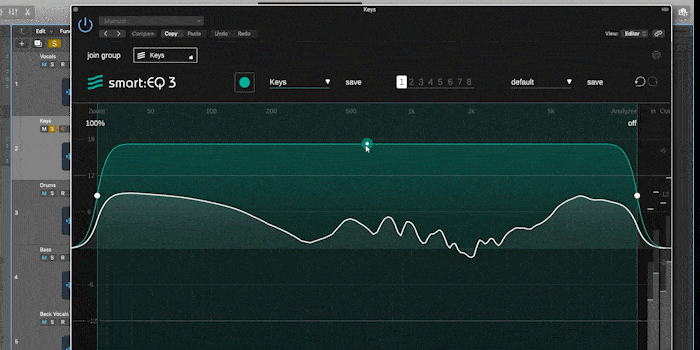 Scrolling your mouse wheel while hovering over the thumb will change the width of the weighting curve.

All of these parameters are also controllable via the parameter box – or the filter widget, which you can access by right-clicking on the thumb.
Step 4: Dynamic adaption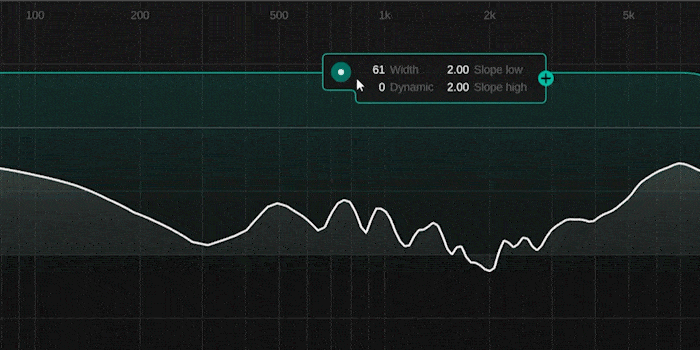 By popular demand, we've also added continuous learning and adaption. Increase the "Dynamic" value to allow smart:EQ 3 to dynamically adapt its filtering to the incoming signal.
Step 5: Standard filters

Of course, smart:EQ 3 comes with all the features you'd expect from a professional-grade EQ. You can add up to 24 standard filters by double clicking anywhere inside the EQ window.

You can change the Q value of a standard filter by scrolling while hovering over the filter thumb. Its filter type and M/S mode can be changed in the parameter box – you can delete your band here as well. All of these controls are also available in the filter widget – accessible by right-clicking on the thumb.