Robbie Soukiasyan is a producer and mixer in his early 30s. He has already worked with XXXTentacion, Camila Cabello, Jason Derulo, BTS and Gucci Mane. Being of such a young age and having such a jaw-dropping client list so far, we can expect to hear a lot more about Robbie. But who is this young producer and how has he accomplished so much? Well, it's our pleasure to give you some insights into Robbie's career and life as a producer.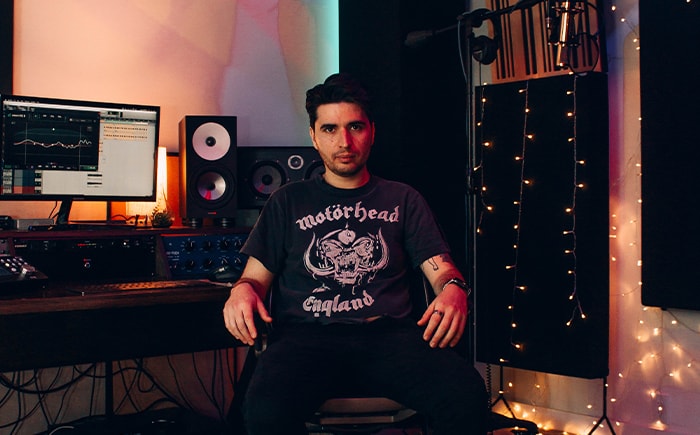 "I've always had a deep love of music and knew that it's what I wanted to do for the rest of my life," said Robbie Soukiasyan when we asked him why he chose to become a producer and mixer. At only 32 years old, he has already gained a lot of recognition in the music industry for his work, but Robbie is still amazed by it all: "It's still crazy that I get to do this every day and make a living".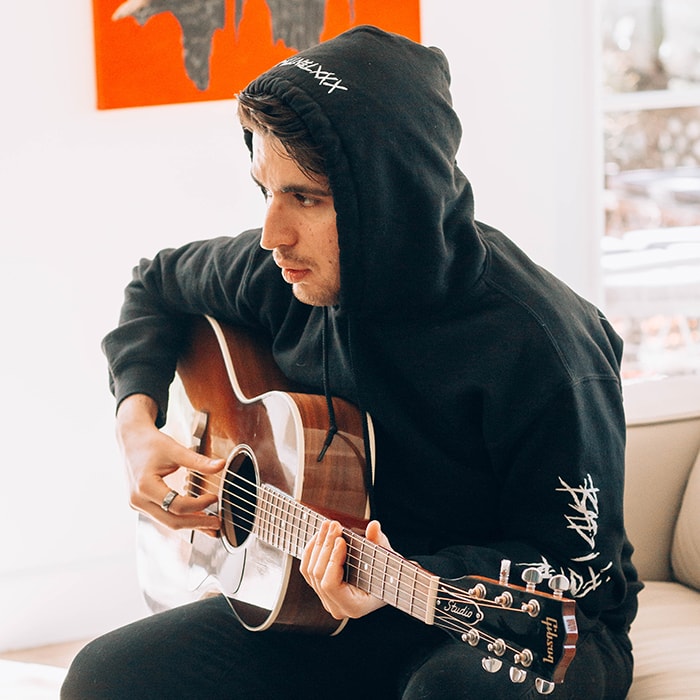 Having co-produced the Platinum certified records "Bad" and "whoa (mind in awe)" by XXXTentacion, as well as his album "?" – which he says is his biggest success being number 13 on Spotify's most streamed albums of all time (Updated: April 2020) – and mixed "Savage Love" by Jason Derulo & Jawsh 685, it's obvious that Robbie typically works in the Rap and Pop world but has recently expanded his work to include alternative music.
His impressive career started out with an internship at NightBird Studios in Los Angeles, where he met rapper XXXTentacion. He became his engineer/mixer and got to work on many tracks on XXXTentacion's album "17". The artist must have recognized Robbie's talent immediately because he let Robbie produce on his second album "?" as well. "One of the crucial lessons I learned was the importance of working fast and never letting the creative energy die down in a room".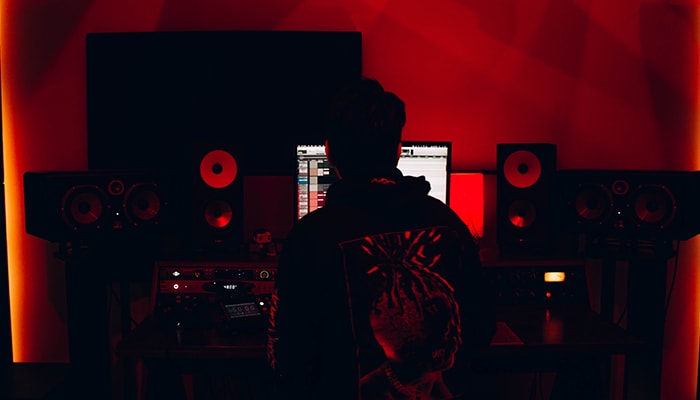 "There are no rules. If it sounds good, it sounds good".
Robbie is an advocate of keeping things simple: "It's all about mixing by feeling rather than just trying to make everything sound "technically right". This mindset allows him to work very fast which is something that his clients appreciate in Robbie. Additionally, he keeps things fun and exciting in order to stay in the creative flow. To bring the vision of an artist to life without overdoing it – which he says it one of the biggest challenges – he approaches a song as a music fan first and a producer/engineer second: "I ask myself 'What would I want to hear if I had no knowledge of music production'"?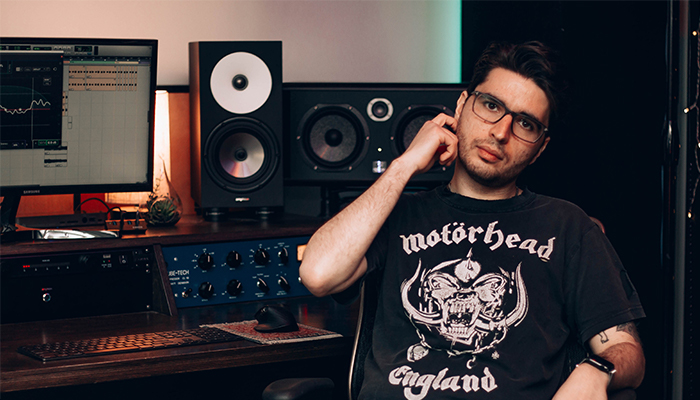 No secrets – it's all out there
But aren't there any secret weapons he has? No, he tells us and explains that: "There are no more secrets. The gates have been opened and everything is on the internet. It's about how you use the tools and knowledge in front of you".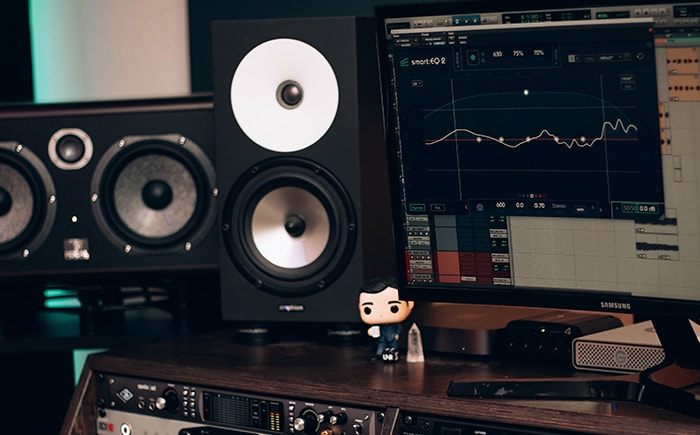 One of the tools that has found its way into Robbie's studio is smart:EQ 2. Since he likes to work fast, its easy-to-use interface and A.I. features meet his needs perfectly. "And, at the same time, the filters sound extremely good", he adds.
Especially when facing one specific challenge, Robbie uses this intelligent equalizer. "If I have an instrument that's just not fitting in the mix right and I can't get it to work by adjusting the fader, I'll throw smart:EQ 2 on, let the A.I. work its magic and then just adjust the strength to taste. It's really that easy. For example, let's say I have a piano and it's on the muddy side. I'll put smart:EQ 2 on it, let it find the curve and I know, since it's a muddy piano, that the EQ is going take out some mud and make it brighter. Then I'll say 'Ok, I want this piano to be 10% less muddy', so I'll set the strength to 10% and then listen while turning the plug-in on and off to hear what it's doing. A little goes a long way in an entire mix".
Note: We replaced smart:EQ 2 with smart:EQ 3! The intelligent equalizer now sports two AI-powered functions and was overhauled extensively. smart:EQ 2 remains a maintained and fully-functional plug-in though.