A dream, literally, of Bill Dietz about a clock with three hands that change their direction with every collision, is the basis of the research project and audio installation "The Modernist Anticlock" by composer and sound artist Steffen Krebber. He chose the bell tower of the Luther church in Cologne as well as the 3D-speakersystem IKO for its implementation.
Music that resembles a bonfire, as Steffen Krebber descibes it, could be heard at the installation "The Modernist Anticlock" in the bell tower of the Luther church in Cologne. Significant part of the installation was IKO. The 3D-speakersystem hung four floors down from the ceiling. "When I heard about IKO, I immediately thought about the Anticlock because of the three hands that are similar to three vectors in a 3-dimensional room. That's how the idea for the installation took shape – to beam the sounds into the room with the same algorithm that the mechanism creates", Steffen Krebber explains.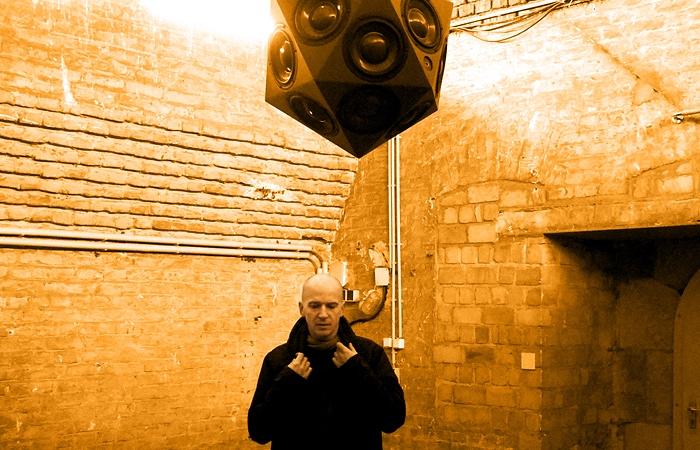 The sound experience wouldn't be the same with a common speaker, says the sound artist: "Firstly, with IKO you can hear the surface quality und secondly, I can move and always hear something different, depending on where I am. If I move in an audio dome for example, sound comes from a specific speaker and aims to create a simulation of objective direction. It is exactly like the view relating to the history of ideas: Structuralism places a subject in the center, where it is objectively defined. IKO has an open and neo animistic setting, where things interact – they work together and you can move freely. Although there are different perceptions, there is one communication basis.
Visit: https://steffenkrebber.de/