Rashad Becker has written an Ambisonics composition for the 3D Audio Speaker IKO. With this work, the Berlin-based sound artist explored the spatial potential of IKO and captivated the audience at the ELEVATE Festival 2018.
Rashad Becker belongs to that rare species of composers who combine their comprehensive technological skills and enormous listening experience with a feeling for the impressive. His main profession is as mastering engineer for the renowned Dubplate & Mastering Studio in Berlin, which is well-known for their powerful vinyl cuts. Rashad Becker is modest in his production with a small but impressive back catalogue. His most recent release is the fantastic "Traditional Music of Notional Species Vol.II". Especially together with Moritz von Oswald he has had a significant influence on the experimental European music scene over the last two decades.
For the ELEVATE Festival 2018 Rashad Becker wrote an Ambisonics composition which was performed on the 3D audio system IKO. sonible developed IKO in cooperation with the IEM to enable new ways of working with the 3D audio format Ambisonics. Instead of using speakers distributed throughout the room, IKO works with audio reflections that behave as discrete sound sources (so-called phantom sources).
For this specific scenario, working with IKO allowed composer Rashad Becker to experiment with different storylines within a three-dimensional sound field. His composition works with the idea of video game characters: "It has a little bit of video game aesthetic, where you establish video game characters in the sound field and then you attack them or kind of address them with other sonic characters and they would be forced to move." In this way story lines unfold, are sometimes disrupted by glitches before finally resulting in different endings.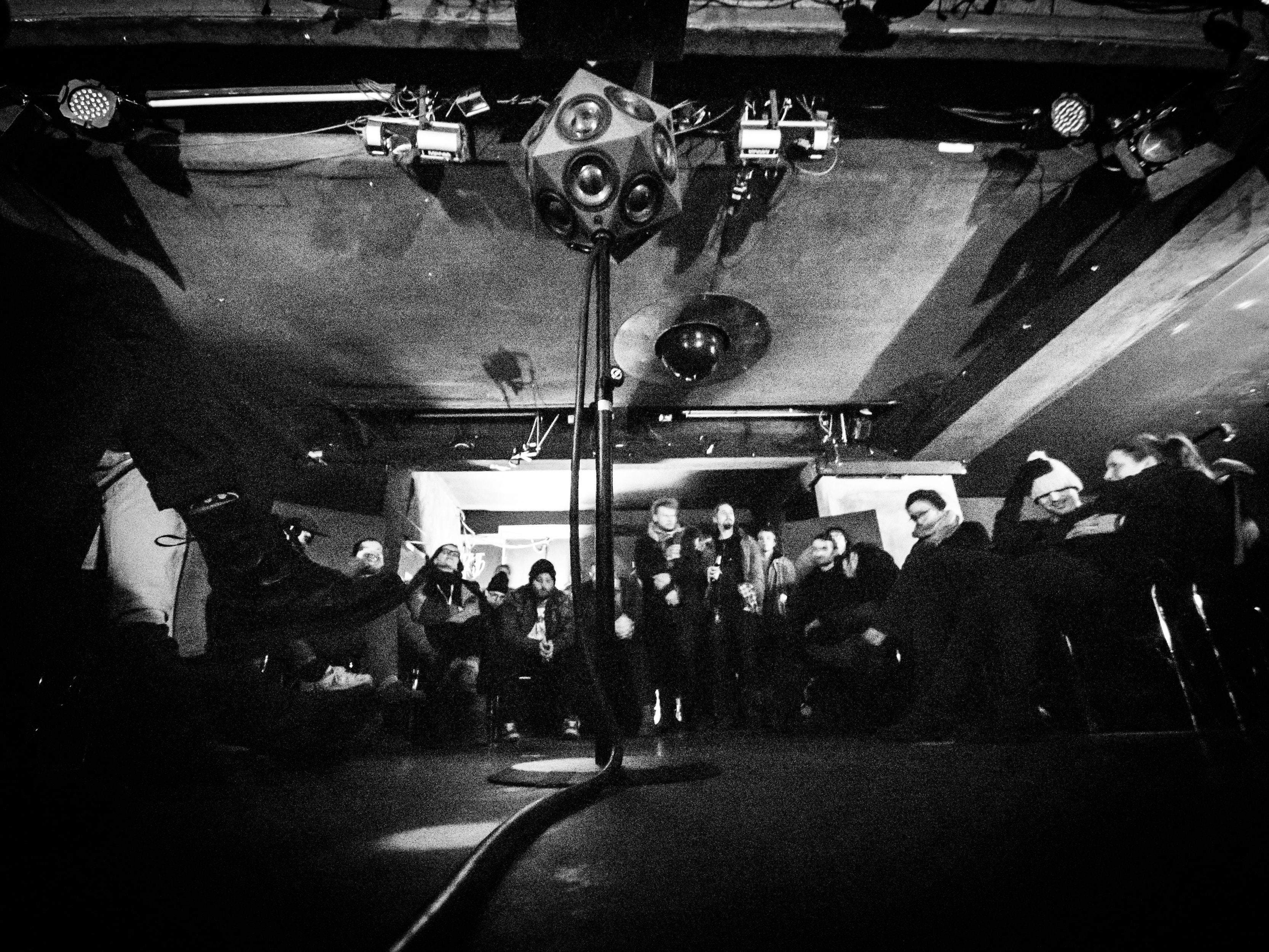 All this was realized inside the three-dimensional listening and sound space of the IKO. The result was a fascinating 3D audio creation which fully occupied the entire festival location. The ELEVATE Festival 2018 audience was amazed by this completely new listening experience.