The use of digital audio plug-ins offers many advantages for FOH engineers. They don't weigh anything and can be duplicated as often as desired in a single session. They make signal processing, that would otherwise require costly equipment, affordable and offer features that are only possible in the digital domain. More and more sound engineers are therefore using plug-ins in their live-set-up.
Content
Find here a hands-on guide on how to implement plug-ins in your live set-up.
What are the benefits of digital audio plug-ins when mixing live?
Of course, all the advantages of working in the digital domain also apply to audio signal processing. These include reproducibility, flexibility, unlimited storage of settings, and completely new ways of processing and editing (audio) content. We have collected the six most important reasons why plug-ins are becoming increasingly popular in use at concert halls and event locations.
1. In the box & to go – Studio sound on stage
When using plug-ins, you can already prepare your live mix beforehand in the studio. Not only does this reduce stress, it also allows you to bring the quality of your studio sound to the stage. The pre-produced session is just a few mouse-clicks away and you can then start fine-tuning the set right away. Using a virtual soundcheck, you are practically done by the time the band comes on-stage. If you are not yet familiar with the band, preset channel strips can go a long way towards eliminating the stress of having to work quickly.
The monitor mix also benefits from plug-ins by allowing the musicians to receive, via in-ear monitoring systems, a polished and controlled sound on any stage.
2. Never-ending story – Unlimited number of instances
Instead of having to set individual effects for the entire mix via aux/send, you can use plug-ins on each track individually as inserts and parameterize them accordingly. You can use digital audio plug-ins as often as you like on a track; limited only by the power of your CPU.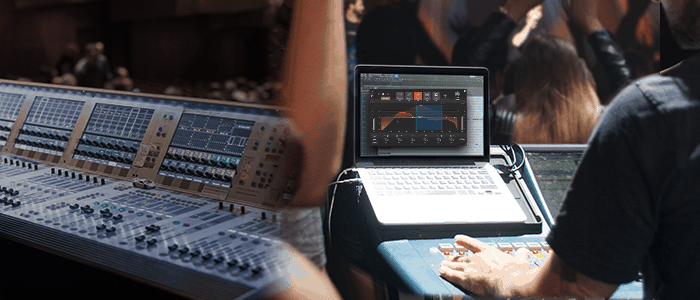 3. Lightweight Champion – Trading the truck for a laptop
Instead of carting around tons of equipment, one laptop with a sound card or a computing unit in addition to your mixing desk is sufficient. This won't completely replace your effects rack, but it will shrink it considerably.
4. Farewell to cable clutter – Unlimited routing possibilities
Inside-the-box there are no limits to your creative routing fantasies. You can combine inputs, outputs, aux sends, and groups can be linked, split, connected at will – basically anything is possible in a digital effect rack or inside a digital mixing console. Analog connections are reduced to a minimum; at the same time eliminating many sources of possible error.
5. Standing up straight – Mixing from an ideal listening position
When using plug-ins, it's possible to always mix in the same position. You can always stand at the same height if needed. Remote controlled mixing even takes this a step further by allowing you to monitor the sound throughout the entire venue. Tiresome bending down to adjust a parameter on a hardware effect rack or looking around for your assistant is a thing of the past.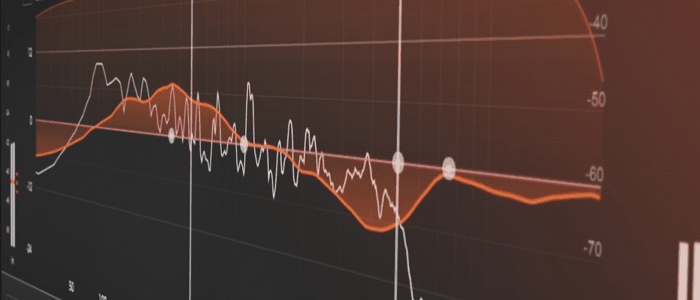 6. Graphic representation and visual feedback
Visualization of the sound and audio processing makes complex acoustic relationships and mixing tasks a lot easier to comprehend and manage. A simple EQ curve tells us a lot about what is going on with the sound. Visual analyzers help us understand at a glance how signals are distributed over the spectrum.
What types of plug-ins are particularly suitable for live use?
Digital effects offer a variety of interesting possibilities. They allow new workflows, faster execution, greater flexibility… and all of this with the same, or even better, sound quality as before. Here are a few types of effects that work particularly well for live use:
Spectrally dynamic plug-ins such as dynamic EQs, multi-band compressors or hybrid versions such as Waves C6 allow precise adjustments to be made. When applied to vocals and after having defined the critical frequency ranges, they automatically do the rest of the work.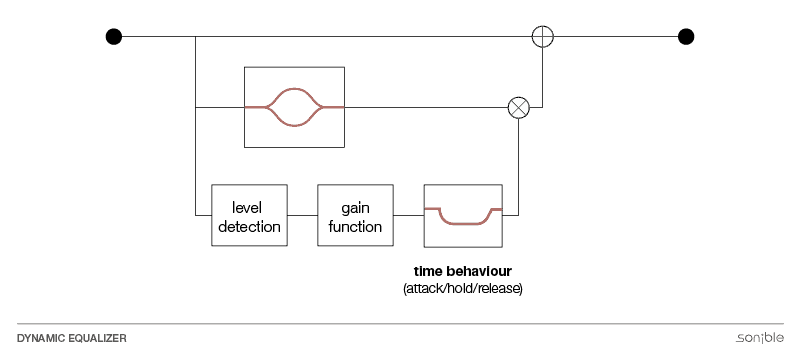 The adaptive equalizer smart:EQ live, which adapts itself dynamically and is oriented to the content of the signal, allows new possibilities in equalizing. It is a digital assistant, so to speak, which also serves as an additional safety net. smart:EQ live reacts to the many shifts in your signal – small or large – equally. For example, it can handle the differences when the guitarist switches between a clean or a distorted sound. In such cases, a simple dynamic EQ could not react optimally on its own.

Latency-free EQ eliminates problems early in the signal chain. In this way, a lot of processing can be prevented in advance and the natural sound is preserved. Here is an example of how Toni "Meloni" Loitsch uses smart:EQ live:
Analog modelling and channel strips from different manufacturers bring previously unaffordable audio hardware up onto the live stage. Want that SSL sound? Perhaps garnished with a Neve preamp and refined with a little AI? With high-tech machine learning algorithms, you can creatively color your sound using these options and more without sacrificing audio quality.
Follow this link
to find out how you can integrate plug-ins into your live set-up.
Special thanks go to Andreas Kapfer from audiotope Studios Graz, who was the main research contributor for this article.