smart:reverb comes with great options to fine-tune your reverb. Not only the decay but also the spread and density of your reverb effect can be adjusted easily. Get instructions on how to do exactly that.

smart:reverb not only computes a reverb from scratch based on your input signal but also gives you the option to fine-tune its spread and density over time.
Learn how to shape the density and spread in the video below or take a look at the step-by-step instructions.
Step-by-step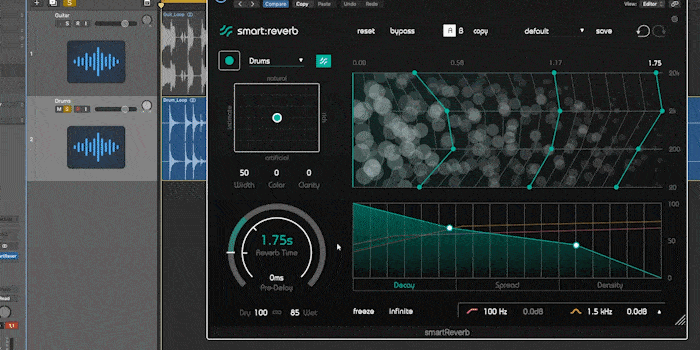 You can limit or expand the reverb within the stereo field by playing with its spread in the temporal shaper and the particle display.
Step 1: Adjust the spread in the Temporal Shaper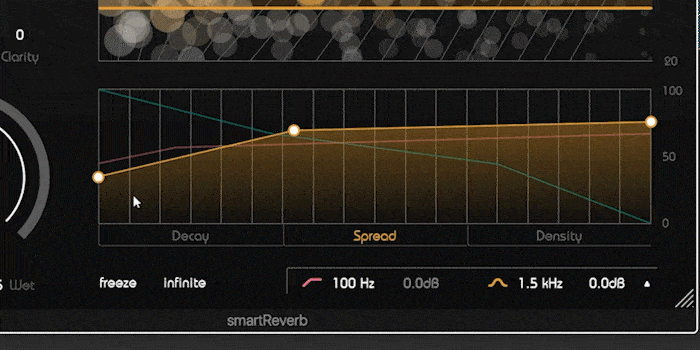 If you want the spread of the reverb to start out narrow and expand quickly over time, just drag the thumbs or lines.
Step 2: Limit the spread in the Particle Display
You may not want to spread out the reverb in the low end, since this may lead to a blurred sound. Limit the spread to a certain frequency range by dragging the line in the particle display.
Step 3: Adjust the density in the Temporal Shaper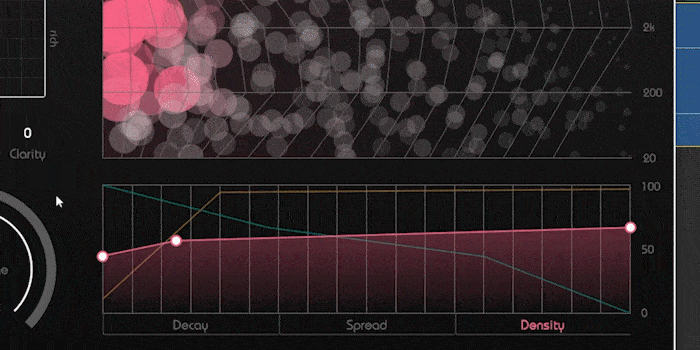 You can also fine-tune the temporal behavior of the density. For example, go for a faster increase in density.