As the right hand of Oscar-winning audio producer Chris Jenkins, Carlos Hurtado brings his powerful sounds to the big screen. All he needs is his hearing and smart:EQ+ from sonible.
Post Production. Did anyone know as a child that they wanted to be an audio post producer? How much passion and talent does it take to become a truly masterful post producer? Carlos Hurtado has been devoted to music, sounds and noises all his life. He had already decided to study at the Berklee College of Music when a cinematic experience convinced him that he wanted to become an audio post producer. After hearing Batman fall on a car during a scene in "The Dark Knight" in 2008, Carlos Hurtado knew he wanted to create sound experiences like this himself.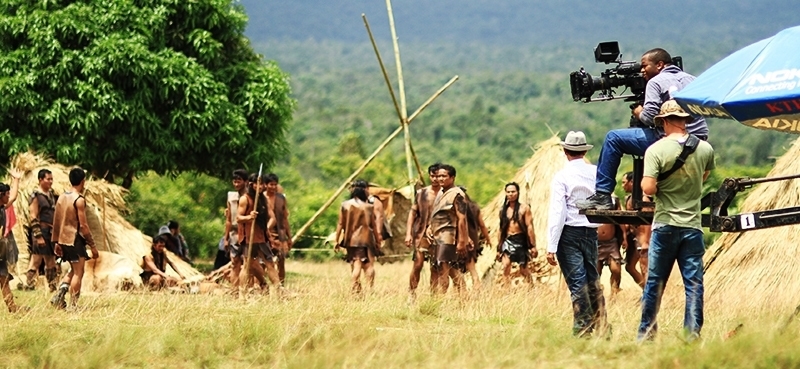 Ten years later, Carlos now works as the right hand of Chris Jenkins, whose last great success was the Oscar-winning sound mix for the powerful action film "Mad Max: Fury Road". As a freelancer, Hurtado also works with production companies such as "Cruel and Unusual Motion Pictures", and Hispanic television companies such as Univision, Televisa and Dish Network. It's with thanks to sonible's smart:EQ+ that Carlos is able to achieve excellent results even when working to tight time schedules.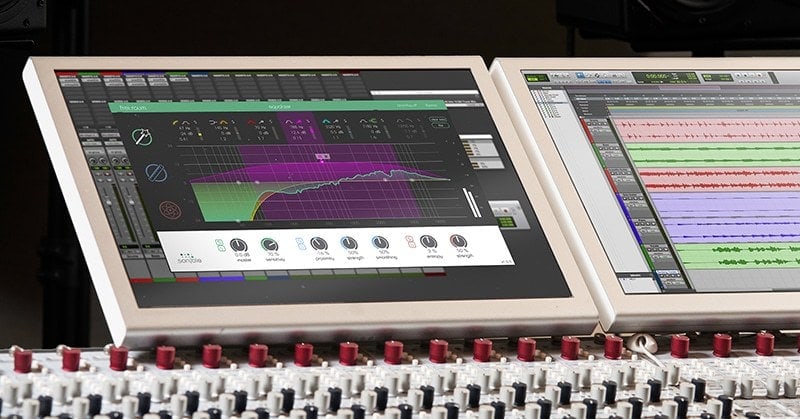 "Quickly but surely"
In the world of movies audio production can take months. In TV maybe weeks and in advertisement the soundtrack has to be created in only a few days. In such cases, Carlos Hurtado cannot always follow his philosophy "Slowly but surely" one hundred percent. But with smart:EQ+ he can even when pressed for time deliver great results.
"When I first used sonible smart:EQ+, within 30 seconds I was very close to the result I had in mind. With any other EQ it would have taken me a lot longer. That was pretty impressive." Carlos Hurtado, knube post-production
80% of the time, Carlos uses the sonible smart:EQ+ plugin to fix dialogue audio problems. The advantages of working with sonible are obvious to an audio post producer:
It's intuitive: you move the controls up and down until you can hear what you want to focus on. This is not oriented to frequencies, it does not matter whether it is 120, 130 or 150 Hertz. The only reference Hurtado needs is his hearing.
It saves time: In the world of advertising one doesn't have time to think about how to achieve the result they have in mind. Thanks to sonible's simple and intuitive handling, you save yourself the trouble of thinking.
It makes the impossible possible: Because every human voice is so unique, it is very difficult to repair badly recorded dialogues with other EQs. But with sonible smart:EQ+ this has now become miraculously possible.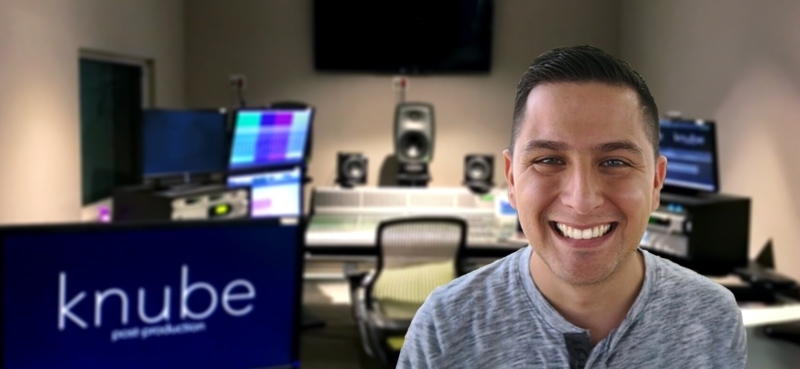 Nothing is left to chance in audio production. The producer takes control of the sound's direction and doesn't let the reins out of their hands until the result is right. "Since adding the sonible plugins to my arsenal, I feel absolutely prepared when a mix with bad dialogues lands on my editing table," says Carlos Hurtado. "I'm back in control. Bravo!"
Visit Carlos Hurtado's knube post-production: http://www.knube.co/
Note: smart:EQ+ is not available for sale anymore but we replaced it with the even better equalizer plug-in smart:EQ 2.